Contact The Gentry Apartments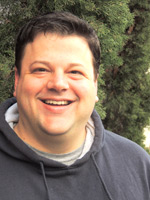 Jason Brashear
The Gentry Manager
Jason began in the position as property manager at the Winston Apartments 3 years ago. After many years of working as a research technician, Jason sought out a new endeavor where he landed in property management. This transition allowed him to interact with people on a daily basis, one of the things he enjoys most about working at The Winston. When he isn't working, Jason writes and composes music, explores new areas of Portland, and cooks.
Address: 909 SW 12th Ave. Portland, OR 97205
Phone: 503.227.2255
Email: The Gentry Apartments
Maintenance & Support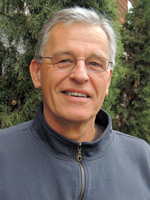 Scott McComb
Maintenance Manager & Repair with over 40 years experience
Scott started working with us in 2011 as the Facilities Director, overseeing the maintenance and janitorial needs of the Commodore, Winston and Gentry Apartments. With over 40 years of experience, Scott can promptly respond to repair requests from residents of the three properties. In his free time, Scott enjoys flying airplanes, traveling, and spending time with his grandson.

Dave Workman
Maintenance Technician
Starting as a maintenance technician in early 2013, Dave brings us more than 30 years of maintenance experience. Residents enjoy his smile and sense of humor that fill the hallways of the three downtown properties.
Email: Contact Dave Workman

Anne Marciano
Housekeeper
Anne began working as the housekeeper at the Commodore, Winston, and Gentry in June 2014. Though this is her first endeavor in property management, Anne brings over 10 years of experience to our team. Anne moved to Oregon from South Carolina just three years ago. When she is not at work, she enjoys spending time with her children who she home schools alongside her husband.

Email: Contact Anne Marciano